(Courtesy of Jacksonville Business Journal)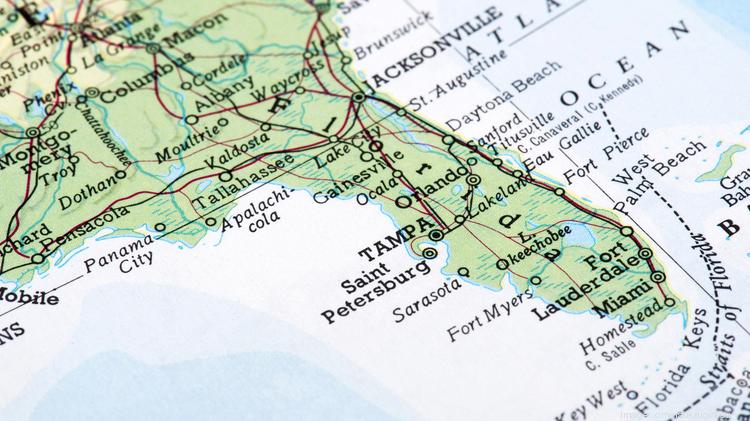 If the economic recovery in Florida were a baseball game, many of the state's bankers believe the game is in the middle innings, but there's a growing number who foresee the recovery drawing to a close.
That's a key takeaway from a Raymond James & Associates survey of bankers who were at the company's Florida Bank Forum in St. Petersburg on Tuesday. Representatives of 24 public and private banks either headquartered or with a sizable presence in the state took part in presentations and panel discussions, including a deep dive into Florida economic and banking trends.
There's general optimism among the bankers that despite stymied progress in the nation's capital on taxes, health care and trade, President Donald Trump's agenda and Republican control of Congress bodes well for positive economic activity, Raymond James analysts said in a report released after the forum.
About two-thirds of the bankers surveyed said Florida remains clearly in the middle innings of the economic recovery, but the percentage responding that way dropped from 69 percent in 2016 to 63 percent this year. Those viewing Florida in the later innings of the recovery increased from 20 percent last year to 29 percent this year.
A strong economy should spur loan growth. Sixty-two percent of the bankers said Tampa-St. Petersburg-Clearwater metro area presented the best opportunity for new loans, down about three percentage points from a year ago, when 65 percent saw the Tampa MSA as the greatest opportunity for loan growth.
Those viewing the Orlando metro as the best loan growth opportunity dropped from 26 percent in 2016 to 15 percent this year. The Miami metro increased from 3 percent a year ago to 10 percent, "despite anecdotal views we've heard that market is later in the credit cycle than other markets," the analysts wrote. Eight percent of the bankers cited the Jacksonville metro as the best place to grow loans up from 3 percent last year.
All the bankers expect the Federal Reserve to increase interest rates in 2018 in one-quarter percent increments. Forty-four percent forecast three interest rate hikes, with 43 percent expecting interest rates to go up twice, and 5 percent looking for a single increase in rate. Eight percent of the bankers expects rates to rise four or more times.